Posted in
Active Directory
,
Cloud
,
Groove Music
,
Home
,
Hyper-V
,
Internet Explorer
,
Microsoft
,
Microsoft Azure
,
Microsoft Edge
,
Office
,
Office365
,
PowerShell
,
Virtualization
,
Web
,
Web
,
Windows
,
Windows 10
,
Windows Phone
,
Work
,
Xbox
Since the first release of the Windows 10 Preview in the Insider program, I was using the Technical previews on my Surface Pro 3, and it is excellent how Microsoft is improving Windows 10 over the last several months based on research and feedback from the Windows Insider program.
In some days, on July 29, Microsoft will release Windows 10 to the public, and here are some reasons why you will love Windows 10:
Microsoft Edge
With Windows 10 Microsoft released a new browser called Microsoft Edge (before Project Spartan) which is amazingly fast and brings a lot of new features to the table such as Cortana Integration, Web notes which allow you basically draw your notes on websites and share them and Microsoft also promised to enable browser extensions. Secret: you can also switch from a Light Theme to a Dark Theme.
You can also check out the new edge insider preview here: Microsoft Edge Insider
Task View & Virtual Desktop
Most of the IT Pros reading this blog already knew about Task view in the previous version of Windows using WIN + TAB, but only a few other users did know about these features. Microsoft not only improved the Task view, but Microsoft also promoted it much better with an icon in the Taskbar.
In Windows 10 WIN + TAB does not only offer you Task View it also allows you to create and switch between Virtual Desktops. With Virtual Desktops, you can now finally create multiple workspaces on your PC, which should bring you the productivity boost you need. Secret: You can switch between different Desktops using the Shortcut: CTRL + WIN + ARROW (LEFT and RIGHT).
Hyper-V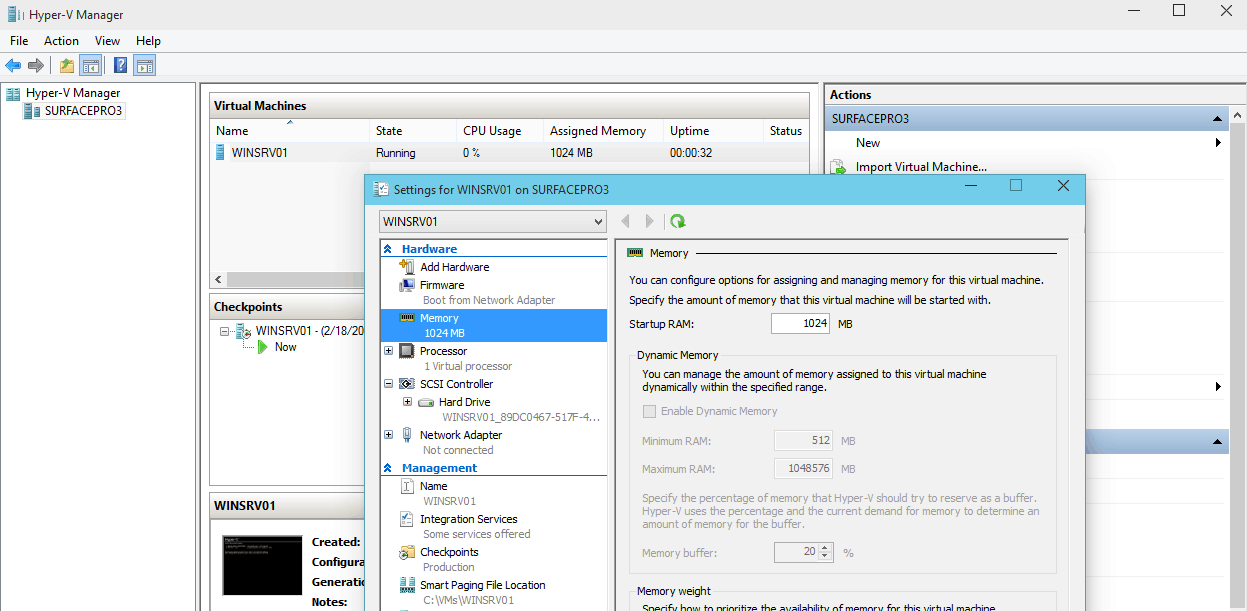 Microsoft builds Hyper-V directly into the Windows Client since Windows 8. This is great if you want to run Virtual Machines on your Windows Client. Windows 10 Client Hyper-V brings you the excellent performance and features Windows Server 2016 Hyper-V will bring you. Of course, some features are only available in the server build of Hyper-V, but you get some great features such as Enhanced Session mode to copy & paste between your PC and your Virtual Machine. Secret: Windows 10 will allow you to run Hyper-V and use Connected Standby at the same time.