This week Apple launched their own music streaming service called Apple Music to compete with others like Spotify and other services. One service which is not really known by the public is Microsoft Xbox Music, which is not only a streaming service but also has a bunch of other features as well.
The all-in-one music service
Xbox Music allows you to buy songs and albums or subscribe to Xbox Music Pass for unlimited access all your devices. Xbox Music is the only service that brings you millions of songs to discover, stream, download and own for your tablet, PC, Xbox phone, and the Web. It's all the music you love, every way you want it
Xbox Music Pass
With Xbox Music Pass, get unlimited access to millions of songs. Stream or download as much as you like. Listen on your PC, tablet, phone, Xbox, and on the web. The Xbox Music Pass costs $9.99/Month and comes with a 30 days free trial.
Music across all your devices
Xbox Music works on your PC, tablet, Xbox 360, Xbox One, the web, and your phone, including Windows Phone, iOS, and Android devices.
Sync all your playlists across your devices
Using the Xbox Music service does sync all your playlists on all your devices over the air. No more syncing devices using cables.
Offline Available
You can not only stream songs to your devices, you can also download them to listen offline. This is perfect when you are on a plane or somewhere where you don't have internet access.
Stream your own music from OneDrive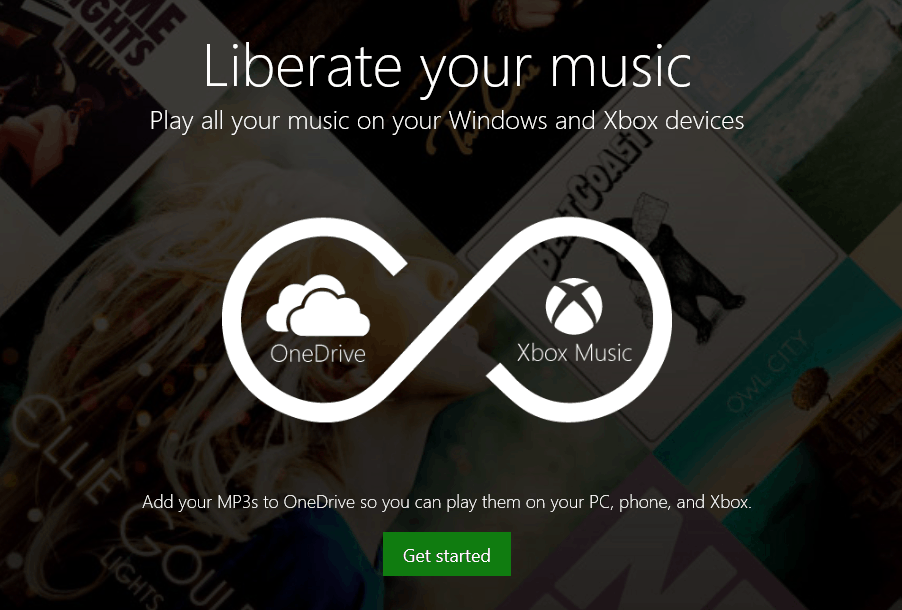 With Xbox Music and OneDrive you can stream your own music you already own on every device directly from OneDrive. Just upload your songs to the OneDrive Music folder and they will be available on all your devices.
Xbox Music Webplayer
If you are not using your own computer, or you have a device where Xbox Music isn't installed, you can simply logon to the Xbox Music Web Player to play songs in the web browser. This is perfect when you are the your friends computer and want to play some of your favorite playlists.
Radio Stations
If you like a song or an artists and you want to discover similar music you can simply use the Radio feature, which creates custom stations based on the artists you love.
My Music
Xbox Music not only works with streamed songs, it also manages music on your local devices as well. Easily manage and play all of the music from your collection right in the Xbox Music app, including songs purchased from iTunes or other services, playlists created with Xbox Music, or albums ripped from CD's.
Xbox Music Store
The Xbox Music Store gives you 24/7 access to one of the largest music catalogs on the planet with over 18 million songs. Buy full albums or just your favorite songs.
Unlimited skipping
With an Xbox Music Pass subscription, enjoy unlimited skipping when listening to radio stations.
Windows 10 and Windows 10 Mobile
With Windows 10 and Windows 10 Mobile, launches a new cool Universal Windows App for all your Windows devices.
Tags:
Android
,
iOS
,
Microsoft
,
Music
,
OneDrive
,
Spotify
,
Streaming
,
Windows
,
Windows 10
,
Windows Mobile
,
Windows Phone
,
Xbox
,
Xbox 360
,
Xbox Music
,
Xbox One
Last modified: June 11, 2015