For remote troubleshooting or other stuff, you can enable SSH on your VMware ESXi 5.5 host. You can do this on the VMware ESXi host itself or you can do this directly from the VMware vSphere Client.
On the vSphere Client click on the configuration tab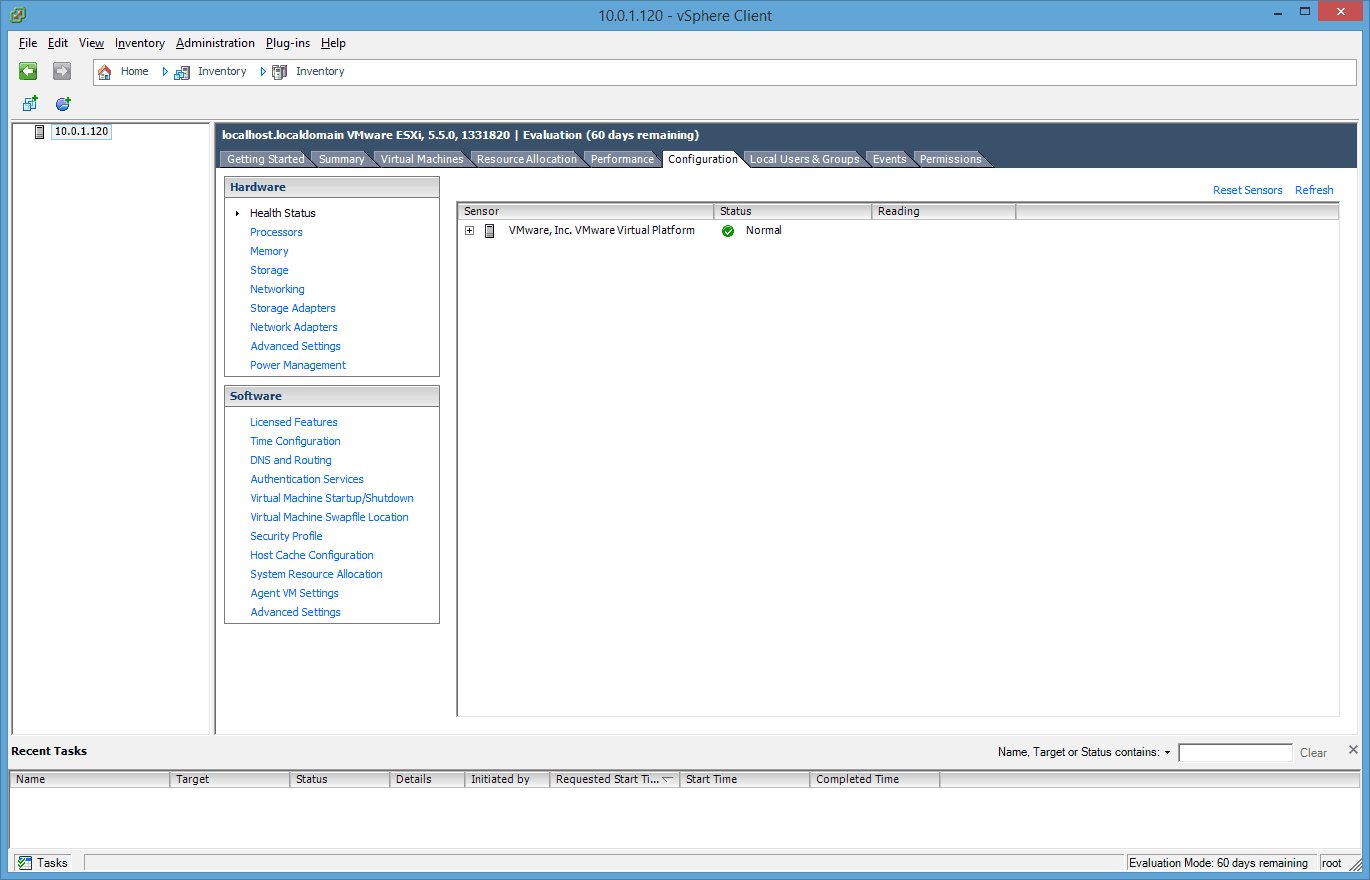 Click on Security Profile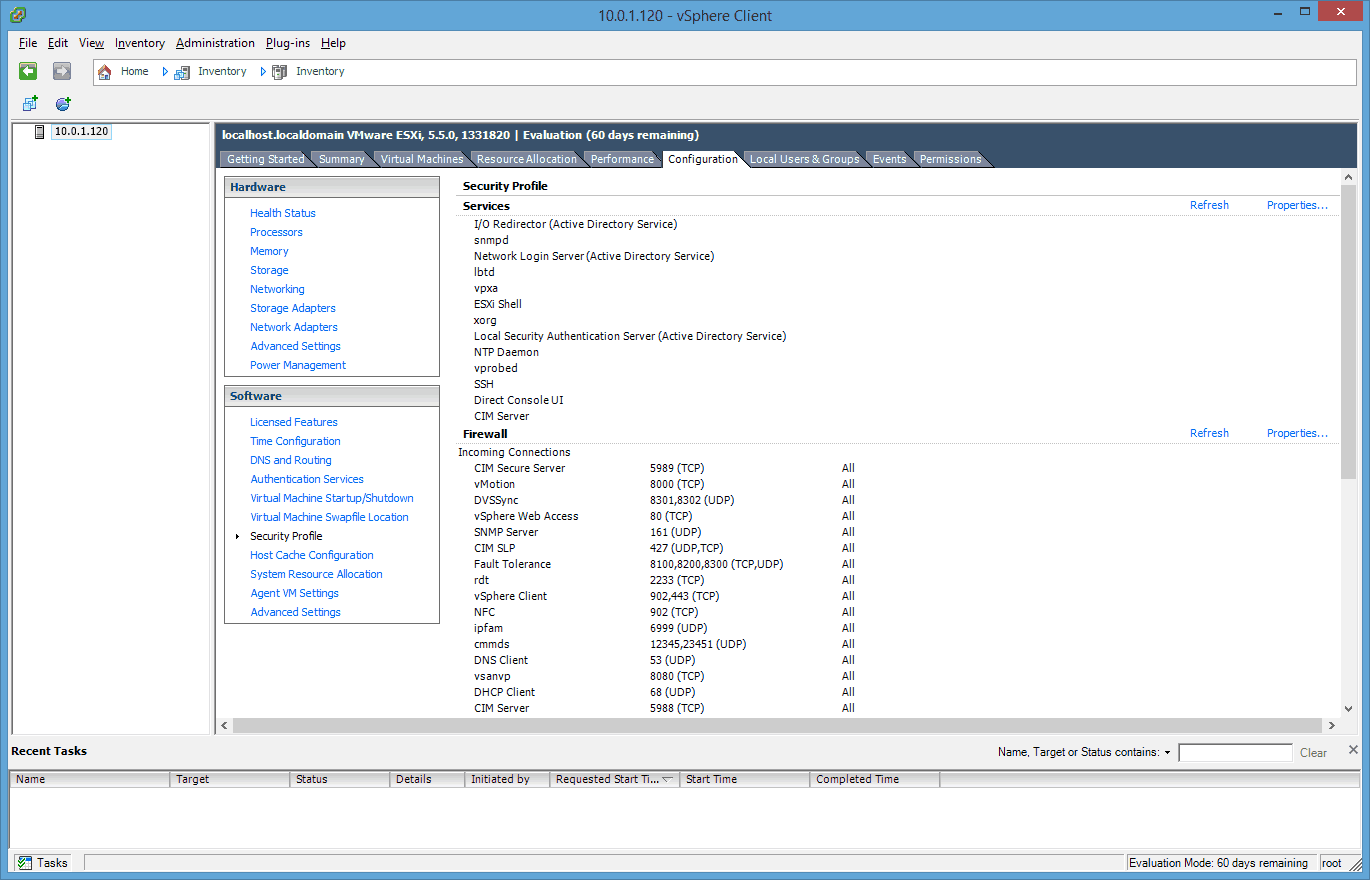 Now open the Properties tab so you cen see the Security Profile properties and the Remote Access services.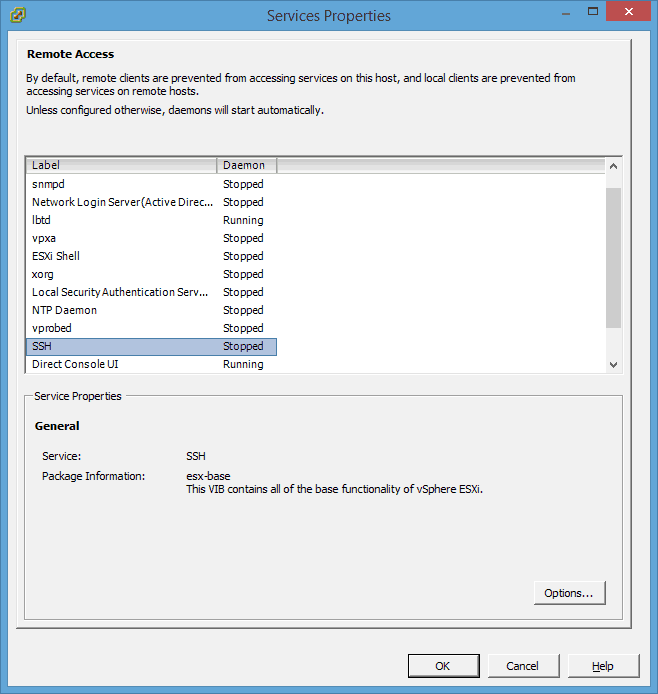 Select the SSH Service and click on Options. This will open up a new Windows where you can start the SSH service for your VMware ESXi 5.5 host and also set the startup properties for the service.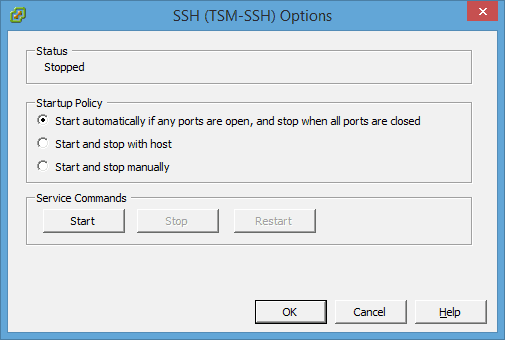 Now you should be able to access your VMware vSphere ESXi host via SSH. If you have any problems to connect you should also check out the firewall of your ESXi server.
If you want to enable SSH on directly on your VMware ESXi host check out the following post: Enable SSH on VMware ESXi 5.5
If you are running Windows, you should also check out my blog post about how to install SSH on Windows 10 or SSH on Windows Server. I also blogged about how you can use SSH with PowerShell.
Tags:
enable
,
ESXi
,
ESXi 5.5
,
ESXi Server
,
SSH
,
VMware
,
vSphere
,
vSphere 5.5
,
vSphere Client
Last modified: January 12, 2019