Maybe you already know about the Cisco UCS Blade Center about I already blogged a lot especially about Microsoft Hyper-V and System Center integration. Today I had the change to integrate the Cisco UCS in many different System Center products such as Virtual Machine Manager, Operations Manager and Orchestrator. The Cisco UCS Manager Add-in for Microsoft System Center Virtual Machine Manager allows administrators to manage the physical and virtual infrastructure on a single pane of glass right from the Virtual Machine Manager console.
Key Features of Cisco UCSM Add-in 1.0.1:
Mapping of the hypervisor host with UCS Manager managed server on which it is installed
UCS domain registration and grouping
Summary of both blades and rack servers in the UCS domain, including the firmware details.
Fault Summary
View of service profiles and service profile templates in the domain
Associate and disassociate of service profiles.
Modify power state
Launch KVM console
Clone a service profile or service profile template.
Create service profile from template
The Cisco UCS Add-in for Virtual Machine Manager supports System Center 2012 SP1 and System Center 2012 R2.
How to install:
First you have to download the Add-in from the Cisco Homepage.
Open the Virtual Machine Manager console and navigate to settings and click on "Import Console Add-in"
Select the .ZIP file, the wizard will show a waring because the add-in is  not signed by a trusted authority.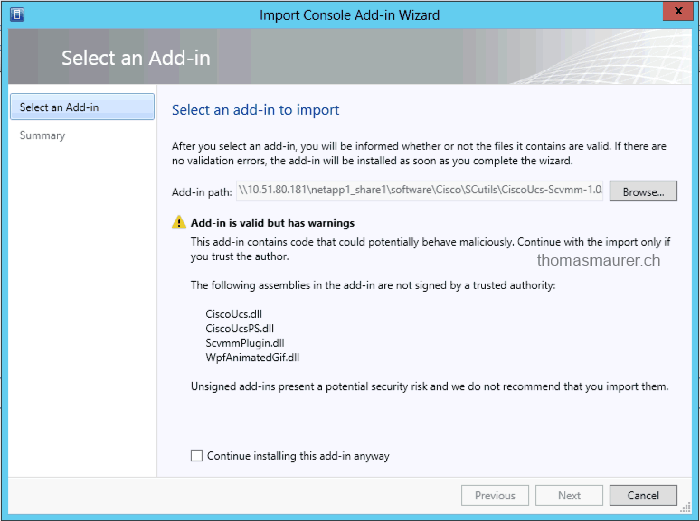 After that the Cisco UCS Manager logo will show up in the SCVMM console and you can now connect your UCS Domains.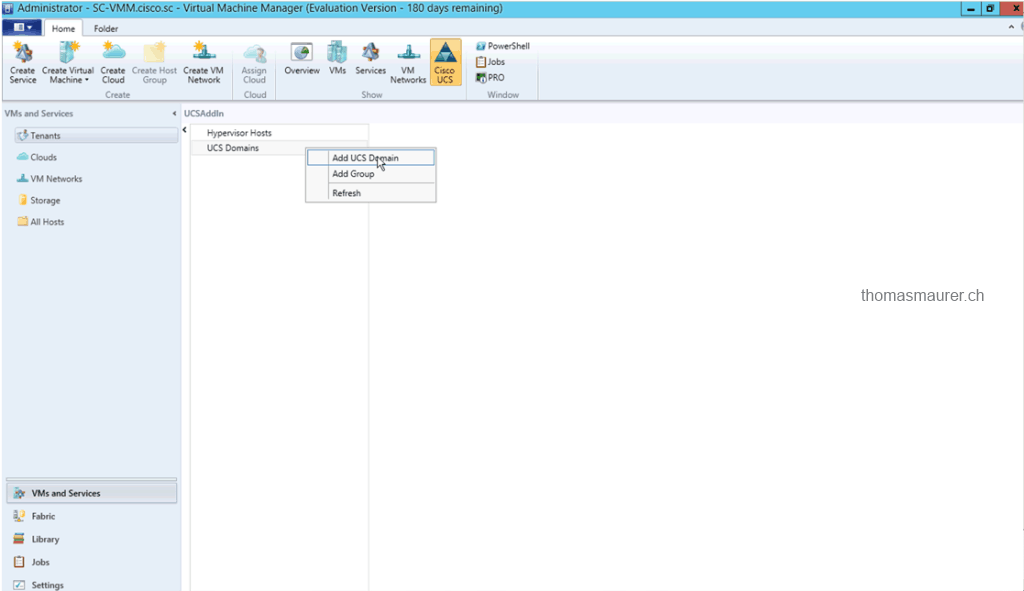 And you can now start to manage your Cisco UCS blades directly from the System Center Virtual Machine Manager console.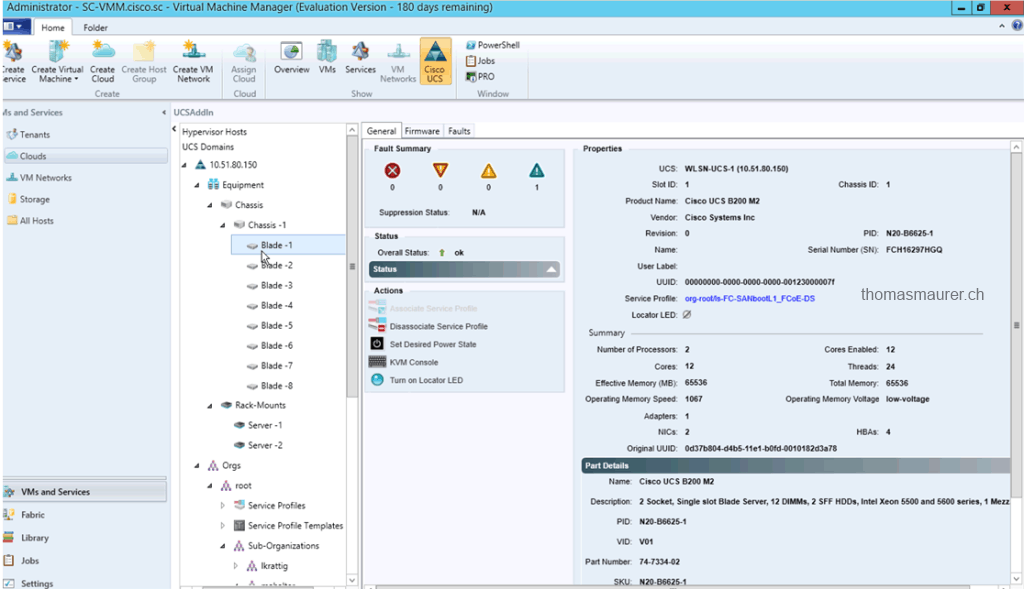 And of course you have also KVM console support directly from the SCVMM console.
Tags:
Add-in
,
Cisco
,
Cisco UCS
,
Cloud
,
console
,
Hyper-V
,
KVM
,
Management
,
Microsoft
,
SCVMM
,
System Center
,
System Center 2012 R2
,
System Center 2012 SP1
,
UCS
,
Virtual Machine Manager
,
VMM
Last modified: August 12, 2013