In this blog post we are going to have a look at how you can manage Windows Server and what the right management tools are for you. To manage Windows Server, we offer a couple of different management tools depending on your needs, and in this blog post we are going to have a look at what the right solution is for you and how you can combine them.
Windows Server Management
As a Windows Server administrator, you've probably used many of the native Windows Server Microsoft Management Consoles (MMC) or PowerShell to keep the infrastructure secure and available. As the foundation of many on-premises, hybrid, and cloud native applications, the Windows Server teams have continued to invest in making the management and administration of your Windows Server instances easier by offering management tools like Azure Arc, Windows Admin Center, and System Center. These tools are designed to work together, and each have capabilities to meet you where you are in your server management needs.
If you want to learn more about your different Windows Server management tools and capabilities check out the new Microsoft Docs page.
Better together Windows Server and Azure Management
Windows Server together with Microsoft Azure cloud management capabilities allows you to get even more out of your Windows Server investments. These management capabilities are great for Windows Server running on Azure, but also for Windows Server running on-premises, at the edge, or other cloud providers using Azure Arc.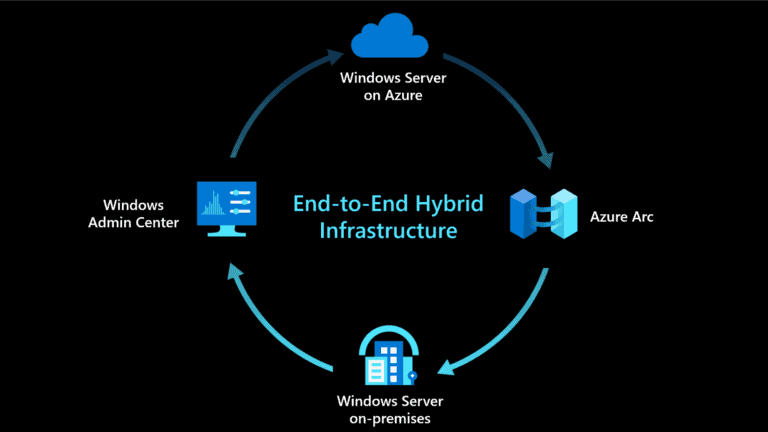 If you want to learn more about what Azure services are available to manage your Windows Servers, check out Microsoft Docs.
If you have any questions or feedback please let me know in the comments below.
Last modified: August 29, 2022